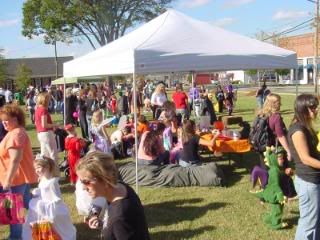 It was great weather for hundreds of costumed children (and adults!) in downtown Clayton for the annual Halloween Parade and Festival organized by the Clayton Parks and Recreation Department. A large number of downtown businesses provided the treats for everyone on a "closed-to-traffic" Main Street between Lombard St and Fayetteville St.
Here are some random pictures of all the
festivities and costumes
today.