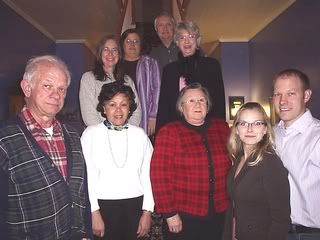 Clayton now has its own historical association. On February 20, nine interested Clayton residents were appointed as the founding Board of Directors of the newly formed Clayton Historical Association. President, Porter Casey Jr.; Vice President, Barker Edwards; Treasurer, Kimberly Laney; Secretary, Judy Edwards; also, Mary Thomas-Compton; Timpla Stewart-Casey; Noury Buttry, Jackie Smith; and Michael Grannis have agreed to serve staggered terms.
The mission of the Clayton Historical Association (CHA) is to preserve and share the history of Clayton and to recognize and preserve the historic properties of Clayton, North Carolina. CHA's president, Porter Casey, Jr.
said one of the first orders of business is setting up a membership database. "We want to identify the long-time and new residents of Clayton who have an interest in our history and culture and to begin scheduling some programs." He added, "One of our goals is establishing a Clayton Historical Museum to display and share the Town's history."
The Association has created the following Committees, Historic Preservation and Home Committee, Chaired by Mary Thomas-Compton; Membership Committee, Co-Chaired by Jackie Smith and Noury Buttry; Fundraising Committee Chaired by Timpla Stewart-Casey; Finance Committee Chaired by Kimberly Laney; and Administrative Committee Co-Chaired by Porter Casey and Barker Edwards. For more information about becoming involved in one of these committees or for membership in the Clayton Historical Association, please contact Porter Casey at 919-553-5334 or by email at claytonnchistory@gmail.com.
Photo: The new Clayton Historical Association Board of Directors, Bottom Row from Left to Right, Vice President - Barker Edwards, Noury Buttry, Jackie Smith, Timpla Stewart-Casey, President - Porter Casey; Second Row Left to Right, Mary Thomas-Compton, Secretary - Judy Edwards, Michael Grannis, and Treasurer - Kimberly Laney.