The Clayton Downtown Development Association is sponsoring the third in its series of workshops aimed at small business owners and staff throughout Clayton. Christy Hawley will present "Stress Management: Preventing Job Burnout" at The Clayton Center on Tuesday, March 13 from 6:30 pm to 8:30 pm.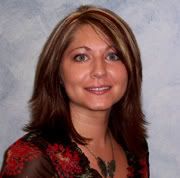 Christy is a counselor at Clayton Counseling Services and is currently pursuing licensure as a Licensed Professional Counselor. She received her MA in Community Counseling from Campbell University in 2006 and also has experience as a High School Teacher, School Counselor, and Stress Manager.
The major topics Ms. Hawley will discuss are:
- Sources of stress: Recognize the early warning signs of stress as well as psychological and physiological effects of stress
- Ways to reduce stress: Eliminate procrastination; avoid needless stress, and 10 signs that it is time to simplify your life.
- Developing a positive mental attitude: Learn to relax and take control of your life and develop strategies to improve self-esteem.
- Learn the benefits of following a healthy routine: Develop an exercise routine and ways to improve sleep and eating habits for stress reduction and prevention.
Participants will be given a stress evaluation and Ms. Hawley will also facilitate a relaxation exercise on deep breathing and guided imagery.
This workshop is sponsored in conjunction with the Johnston County Small Business Center. The fee for this workshop is $5.00 per person and to register please contact Bruce Naegelen, Downtown Development Coordinator at 553-1545 or
bnaegelen@townofclaytonnc.org
.